Electric Automatic Hair Braider
Sale price Price $34.95 Regular price $59.95 Unit price / per
Create Beautiful Braids Effortlessly With The Easy Braids Hair Braider!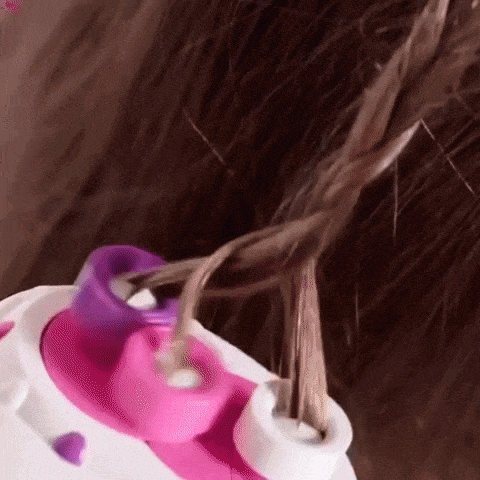 braid, decorate and dazzle your hair in three easy steps.
First, load your hair into the easy braider by using the separator and Strand pullers.
Second, hold the button on the handle and let the easy braider do the work! watch as it instantly braids your hair!
finally, complete your style with colorful hairbands, ribbons, and clips! the easy braids hair braider is perfect for styling your friends' hair at sleepovers.
Leave your braids in overnight, and then remove them in the morning for a fun crimped look! 
Create beautiful braids with the press of a button!

Includes one easy braider, 1 separator, 3 Strand pullers, 10 clips, 8 ribbons, and 20 elastic bands.